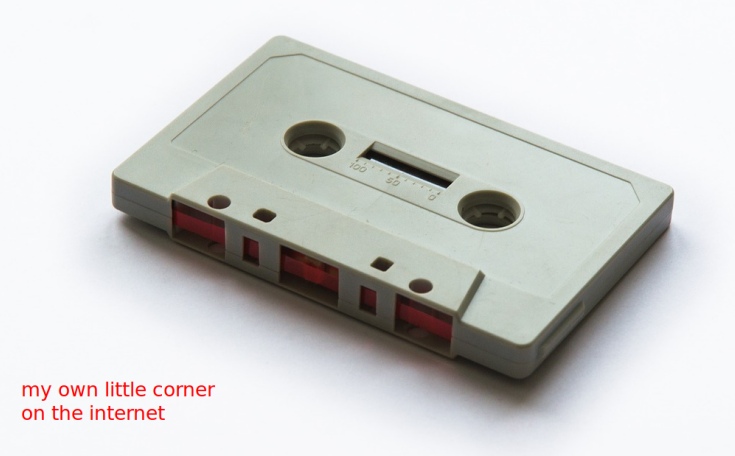 23 years on...
I started my first website in 1998 for my then-super indie record label VOID Records (it was named thus so because the VOID stamp at work gave me an instant logo).
It was sorta a blog/online record store/newsletter thingy.
It was hosted at Geocities because that was most popular - I even remember it lived in Eureka/Park/3656 address, good lord. The internet was a lot of fun back then, and learning to code my own HTML page was really cool.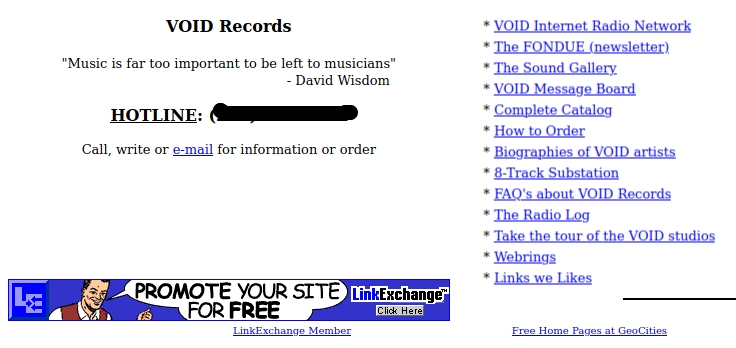 However, over time Geocities became unusable and I renamed it Happy Puppy Records and it lived under the 'free' space from my web provider.
I'm horrible at designing a CMS and the site became a hodgepodge of HTML links. Eventually it was too much to deal with and when they shut down the 'free' (that I was paying for) space, I just decided to stop having my own space for the label and just made my Bandcamp page the labels home
I was never really good at HTML, just the very basics, but there was some pride I had in having a site that was low on bandwidth, loaded quickly and was all written by hand. But writing everything by hand became a bit of drag to be honest.
So what the heck am I doing here, writing all HTML by hand again as Neocities requires?
Well..
..there's something nice about doing it again. Plus this is a blog, not a label site so there's not pressure to design it a certain way.
After years of just microthoughts on social media, it's nice to have a space where I can just type.. about anything, for as long as I wish.
You can expect me to talk about music I like, things I'm working on, idk.. does it matter? not really.
Will it be eloquent, focused and well-thought-out like my online friend Marc Weidenbaum's excellent disquiet.com? No, probably not.
But that's ok. Because as Marc says "don't leave writing to good writers".