You're lucky to be alive after that encounter with the Taconian Dragon. All you were looking for was a cave to rest for the night in, and instead happened upon its lair. Although you were quick to escape its claws, you did knock your head on the side of the stone wall and now you find yourself wandering through the forest, slightly dizzy. You pass by an opening between the trees at the edge of a cliff and spot what appears to be a castle floating in the sky. You can't tell if this is real or hallucinations. The mystical castle appears to be suspended in the air, but moored by two massive chains on either side, to tether it from floating away. It is the most amazing thing you have ever seen. You look down at the cliff to see how steep it is. Do you decide to [[descend the cliff]], or is this [[just a dream?]]
You convinced yourself this is just a dream and nothing more, and continue to roam the forest. You climb a small hill and eventually come to a small village, but it appears to be deserted. You slowly enter one of the buildings, that what was most likely the town tavern. All the tables and chairs and still there and even some empty glasses left on the counter. You crawl into one of the booths at the back of the tavern and quickly drift asleep. Suddenly, you're awakened by a sound – do you [[investigate what the sound was]] or [[just stay still?]]
You carefully creep through the tavern, being careful not to step on any broken glasses and slowly towards the door of the tavern. You look outside to see the Taconian Dragon staring right at you. It had followed your scent through the forest and in one swift ball of fire, you're toast. [[Start over?|Chapter 1 - Gates of Gold]]
You look up to see the tail of the Taconian Dragon just passing by the tavern window. It seems that it's looking for you, but hasn't traced your exact location yet. Quietly, you look for a back entrance to the tavern, and once you find it, carefully open the door to escape. The back door of the tavern leads to a steep cliff, of which you can't see the bottom. It might be risky but you might be able to make your way down. Do you try to [[descend the cliff]] or [[go back through the tavern?]]
You descend the cliff very carefully, making sure not to slip on the rocks and holding onto small branches to support your way down. You're weak from the encounter with the dragon but you manage to make your way to the bottom of the cliff and down into the valley. You spot a large boulder with a chain attached to it. The chain goes upwards into the sky and disappears in the clouds. Do you decide to [[climb the chain]] or decide to [[rest more first?]]
You carefully creep through the tavern, being careful not to step on any broken glasses and slowly towards the door of the tavern. You look outside to see the Taconian Dragon staring right at you. It had followed your scent through the forest and in one swift ball of fire, you're toast. [[Start over?|Chapter 1 - Gates of Gold]]
Just off to the side of the main gate, you see a collection of beautiful crystals spinning around in mid-air in an oval-shaped pattern. Red, blue, green and white sparkles flash, memorizing you with their brilliance. The crystals emit a humming sound that fills you with great peace and calmness. You feel at one with this new place and instantly wish to stay. You wonder what would happen if you tried to touch and take one of the spinning crystals. Do you [[take a crystal]] or [[not touch it?]]
The chain is very thick and looks like it will sustain your weight – however, if you lose your grip while climbing, there will be nothing to catch your fall. Despite this, you grab onto the chain and start to climb. It seems easier than you thought it would be, and pretty soon you're way into the clouds and climbing higher. Birds fly alongside you with inquisitive looks and squawks. You climb higher and higher and soon you see a large mound of earth floating in the sky with a waterfall that falls to the valley below. You hoist yourself the grassy earth that the chain is attached to and find yourself looking up at a tall castle. You walk to the front of the castle, looking for a way inside. The gates are made of pure gold and completely impenetrable. Do you decide to [[climb the gates]] or [[look for another way in?]]
You find a smooth patch of gravel and lay down to rest. Unfortunately, while you were sleeping, a flash flood happened and carried you out from the valley and out into the ocean. But it's ok, you slept the whole time and you will continue to sleep. [[Start over?|Chapter 1 - Gates of Gold]]
The golden gates are finely polished and smooth, but you think you can climb them. You start to climb the left gate and are about halfway to the top, when suddenly the gate opens quickly and you start to lose your grip. You let go of the gate as it swings and fall past the floating earth and down into the valley. You land in a torrent of water that carries you out to the ocean. [[Start over?|Chapter 1 - Gates of Gold]]
You stand outside the gates for a few minutes, trying to ponder a way in until you hear the sound of a [[spinning crystal..|Chapter 2 - Spinning Crystals]]
You slowly reach towards the crystals and clasp one of the glowing red ones and remove it from its spinning counterparts. You gaze at the red crystal in your hand, and notice it stops glowing and becomes just an ordinary red-coloured rock. Suddenly the ground starts to rumble and shift, and tilts to the right, throwing you off balance. You slip from the floating castle ground and fall into the waterfall, sending you to the valley below.. and then out to the ocean. [[Start over?|Chapter 2 - Spinning Crystals]]
You decide not to touch the crystals and good thing too, because you are not alone. You sense the presence of someone and turn to see a short old wizard with a robe and a staff, just like the ones in all the stories of magical and mystical places. "Aha! You are interested in the crystals, I see" said the old man. "My name is Aeolus the Wizard", he said as he hobbled towards the spinning oval of glowing lights. "I am the keeper of the castle and protector of the crystals – they are the power source of what keeps this castle and this island it rests on where it is." He stops and looks at you. "The question is, however, how did YOU get here?" he said, gesturing his staff in your direction. Do you tell him you [[climbed the chains]], or say that [[you're a wizard too?]]
"That's very peculiar," said Aeolus stroking his long white beard. "There is supposed to be a spell in place to keep anyone unworthy from being able to reach the castle." He paused and then said "perhaps this means.. you are worthy." You're not quite sure what he means by 'worthy' but he continues before you can ask. "Many have come before you, and many have failed. But before you can enter the castle to see if you are truly worthy.. I have a riddle for you to solve. If you solve it, then you may enter the castle." "What.. is something that belongs to you, but everyone uses?" Do you [[say you know the answer]] or [[don't know the answer?]]
You say you're a wizard too and that's how you arrived at the castle. "Ohhhhh that's very interesting", he says. "Well if you're a wizard, you'll know what to do before that Taconian Dragon gets you." You spin around to see the dragon flying towards you. It scoops you up in its claws and flies away into the clouds with you, never to be seen again. [[Start over?|Chapter 2 - Spinning Crystals]]
"My name", you reply. Aeolus's face brightens. "Aha! Very well done. You may enter the castle – but first you must pass through its mystical garden, which will also test you. I bid you farewell and good luck!" He waves his staff around in the air, and POOF! Vanishes in a cloud of smoke and you look to see the gates of gold are now open and [[waiting for you to enter.|Chapter 3 - Mystical Garden]]
You fumble on an answer, but it's very clear to Aeolus that you don't know. He raised his staff and says "that's alright. You're not ready. Or maybe all of this is just a dream?" He winks and [[snaps his fingers.|just a dream?]]
You enter the gates and find yourself not in the castle, but in a beautiful mystical garden that surrounds the castle. There are vines draped all over the walls, and a circular pond enveloped with lilies and the brightest red roses you have ever seen. The aroma of the flowers is intoxicating and you just stand there for a long time, taking in the glorious scene. A purple haze starts to whirl around you, and you feel extremely sleepy and start to close your eyes. You feel like your body is being lifted off the ground and you're floating around the garden, drunk on its scents, sounds and sights. You begin to forget who you are and what you're doing there.. what are you doing there, anyway? Do you want to [[not worry about it]] or [[try and snap out it?]]
It feels so wonderful and calm and you want this feeling to last forever. You glide and float over the garden, until you notice your body lying on the ground at the entrance to the garden. You have a peaceful expression on your face, and you see the vines crawl off the walls, and entangled your body with their leaves. Your body becomes a part of the garden, and your soul will forever float in the purple haze. [[Start over?|Chapter 1 - Gates of Gold]]
It takes all your might to withstand the spell the garden has cast on you, but you manage to snap out of it and return back to the ground. You slowly make your way through the garden. You are careful not to disturb any of the flowers or bushes, which is difficult since they are everywhere you step, almost reaching out for you. You hear a faint sound, and not sure if it's your imagination. You listen more closely, and yes realize it is a tiny cry for help. You look through the garden and notice a small flower sprite trapped in a rose bush. Its wing has been caught on a thorn and can't fly away. Should you [[help the sprite]] or [[continue through the garden]]?
You approach flower sprite and offer assistance. "Oh yes please!" the water sprite answers, and you delicately remove the caught wing from the rose thorn. The sprite shakes its wings a bit to make sure they're not damaged, and flies up to rest in your hand. "Oh thank you for saving me, I've been caught on that thorn for I don't know how long." You say you're welcome and offer any other help. "Oh thank you, but no I'm ok now. But I would like to repay you for your kindness. Here." The sprite reaches into their pocket and hands you the tiniest satchel. "This is a small bag of water sprite dust, it has magical healing powers. Keep it safe, for it may come of use to you". The water sprite says farewell and flies off into the sky and you [[continue through the garden]].
You continue to walk through the garden and encounter a large fountain in the centre of it. You notice that instead of water, the fountain spouts all varieties of flowers – roses, lilies, daffodils, marigolds and more. It is an amazing sight. You walk the rose-petaled ground around the fountain and finally come to the door of the castle. There is a large metal doorknocker, so you lift it and knock twice. Nothing happens for a long time, until you notice the door begins to creep open. You see nothing but darkness. "Hello?" a soft voice comes from behind the door. You answer back, asking what is this magical place. "This is castle Shangri-La", the voice answers. "Who are you and how did you get here?" You explain the story of climbing the chains, meeting the wizard, and going through the garden. "Oh my!" the voice exclaims, "you managed to do all that? You must be worthy." Before you can ask what that means, they say "quick, you must come inside the castle!" Do you [[go inside the castle]] or [[stay in the garden]]?
The door opens wide enough for you to enter, and you are enveloped in darkness. The door shuts tightly behind you. You hear the sound of a match lighting a candle, and then you see who has been behind the door. "My name is Regalia, I am the princess of this castle". You are pleased to make her acquaintance and ask what she meant by 'being worthy'. "Oh, well as you know this castle is solitary – and if someone manages to make it to the door of the castle, then they are considered worthy of a visit. They must be someone special, or have something important to do." You're a bit confused about how you fit that description, but before you can ask more, she says [["follow me".|Chapter 4 - Faithful and True]]
You're not even sure who you're talking to, so you hesitate for a moment. Unfortunately, that moment was too long and the castle door slams shut and the light gets darker. You look up to see the Taconian dragon swooping down on you, claws open.. [[Start over?|Chapter 3 - Mystical Garden]]
You follow her through the dark passageway and through another set of large wooden doors, and enter into a marvellous, bright and huge court. There are what seems to be a million different rooms, all adjacent to the main court. However, you notice that you and Princess Regalia are the only people there and you ask where everyone is. "Sleeping", she sighed. "They are under a magical spell that my family hasn't figured out how to break yet. It was cast by a wizard who wants to take over this castle, it affects everyone in the castle except my father, the King and my mother, The Queen." "He built that garden outside – the one you passed through. He also built the walls to make it look like it's a part of this castle. But really it's a trap for him to capture peoples souls and strengthen his power". You ask her how Castle Shangri-La floats in the air. "The evil wizard did that too. When he couldn't take over the castle, he cast a spell so it would float above the earth, keeping all friends, visitors and almost everyone away as a punishment to my father". "But you", she said turning to look at you, "you managed to avoid all the traps, and you are here. I believe you have come to save us." Before you can protest, she says "Oh, my father's here!" You turn to see the King and Queen enter the court. The King stops when he sees you with his mouth open. He points his finger at you and says "...how?!" Princess Regalia explains who you are and how you came to be there. The King and Queen look more and more impressed as the story goes on, and at the end of it, they approach you. "I would be forever grateful if you could help my family and I from this wretched curse," said the King. You are not completely sure how you're going to do this, but you promise the King, Queen and Princess that you will [[do your best to try.|do your best]]
You tell the King, Queen and Princess Regalia what Aeolus the Wizard said he was the keeper of the castle, and the protector of the crystals. "He's the keeper alright," said Princess Regalia, rolling her eyes. "So that's how he's keeping us up here", said the Queen. The King frowned. "We must find a way to destroy the crystals, then we will be free." "No," replied the Queen, "if we destroy them, then the castle will fall to the ground and we will be destroyed too. We have to find a way to capture the crystals." You have an idea that might work to distract the wizard and capture the crystals, but Princess Regalia has an idea too, but you're both not quite sure what to do. Do you want to [[try your idea]], or [[Princess Regalia's idea]]? (if:(history: where its name contains "help the sprite")'s length is 1)[[Or just go for a walk?]]
Your idea is to sneak up on the wizard from behind, and try to push him over the edge of the earth island. Then this should break the spell that the crystals have over the kingdom and set everyone free. "Hmmm," said the Princess, "that might work. Come with me, let's go outside and give it a try." You both go outside the castle, around the back meadow and quietly make your way to the front of the castle where the wizard and the crystals are. "I think I see him", you say. "You do indeed!" comes the voice from behind, but it doesn't sound like the Princess's voice. You turn around to see the Princess transform into the wizard! "Nice try, but I'm afraid your little plan won't work." The wizard waved his staff around in the air, and in a few seconds, you are fast asleep. Just like the rest of the servants of the castle. [[Start over?|Chapter 1 - Gates of Gold]]
Princess Regalia's idea is to take two of the horses from the stables, and try to charge the wizard and hopefully make him trip and fall over the side of the floating island, therefore breaking the spell. You both like this idea and she takes you to the horse stables. You mount the horses and lead them through the back meadow of the castle, and then to the front. You're almost there when suddenly, the wizard appears before both of you in a flash of light. This scares your horse, and it whinnies and throws you off its back and over the side of the island. You are caught in the waterfall as it descends to the earth, and you are carried out to the ocean. [[Start over?|Chapter 1 - Gates of Gold]]
"We don't have to decide right now," the Princess says. "Come with me, I want to show you more of the castle." The Princess takes you around the grounds, and tells you stories of the beautiful Shangri-La castle. Outside the royal stables, there are two strong and majestic horses. You both decide to take the horses for a little ride, so she can show you the meadow at the back of the castle. As you mount your horse, the little satchel that the water sprite gave you accidentally spills from the pouch and a few particles of sprite dust lands on the mane of the horse. Suddenly, the horse grows wings and can fly! Princess Regalia is amazed by the sight. "Where did you get that?" she exclaimed. You tell her about helping the water sprite and apologize for changing the horse into a flying horse. "No! It's wonderful!" she cries with joy and she sprinkles a little of the dust onto her horse, and it also grows wings. You and the Princess ride the horses through the stable and towards the large meadow. You both look at each other and with nod, charge for the edge. As you take the final leap, the horses flap their wings and you both soar upwards and are flying through the clouds. You gallop through the atmosphere, higher and higher but somehow you are not afraid because the Princess is with you. She laughs and dives towards you, slapping you on the back. "Tag!" You play tag in the clouds, having the best time you've ever had in your life. "I want to tell you about my idea," says the Princess with a smile "an idea that might break the spell of the castle – using your water sprite dust!" Do you want to try [[the Princess's idea|Chapter 5 - Return to Shangri-La]] or [[the idea you had before?|try your idea]]
You fly towards the front of the castle, and very soon you see the wizard walking around the front of the gates. Quietly, you fly out of his sight but directly above him. The Princess takes your satchel and gently sprinkles the dust so it lands on the wizard. As the dust lands on him, he looks upwards and sees you both on your flying horses. Pointing his finger he shouts "How did you..." but the rest of his words are cut off as he transforms into a frog. You and the Princess fly down towards the gates and land on the ground. "RIBBIT!!" says the frog wizard from underneath the wizard hat. The Princess picked up the frog and gave it a stern look. "Well, little frog Wizard it appears that we have found a way to defeat you after all", she said, "but don't worry, you'll have a happy life living in the pond that surrounds the castle." You walk towards the spinning crystals and sprinkle the last of the sprite dust onto them. There's a flash of brilliant light and the crystals slowly stop spinning, but they don't lose their colour. The castle begins to slowly descend to earth as the last of the crystals stop spinning and fall to the ground. You walk over to pick up the crystals that are still glowing but no longer hold power over the kingdom. All of the servants awake from their long slumber, dazed but happy to see everyone again. The King and Queen were beyond elated, and thanked you profusely for your assistance in defeating the wizard. "Your heart and soul is faithful and true and you will always be an important part of this kingdom", said the King. "I hope you'll be staying with us for a while," asked the Queen. She winked at the Princess and the Princess smiled, and reached out for your hand. T H E E N D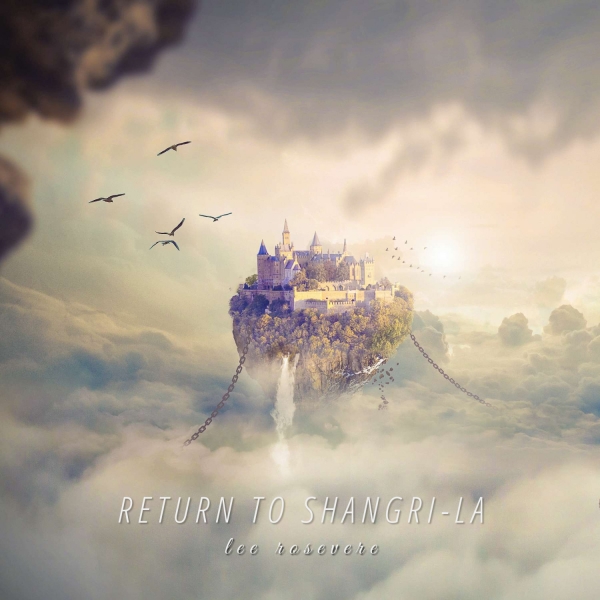 [[click to begin...|Chapter 1 - Gates of Gold]]